HT/HTP Classic Ethernet (EOL)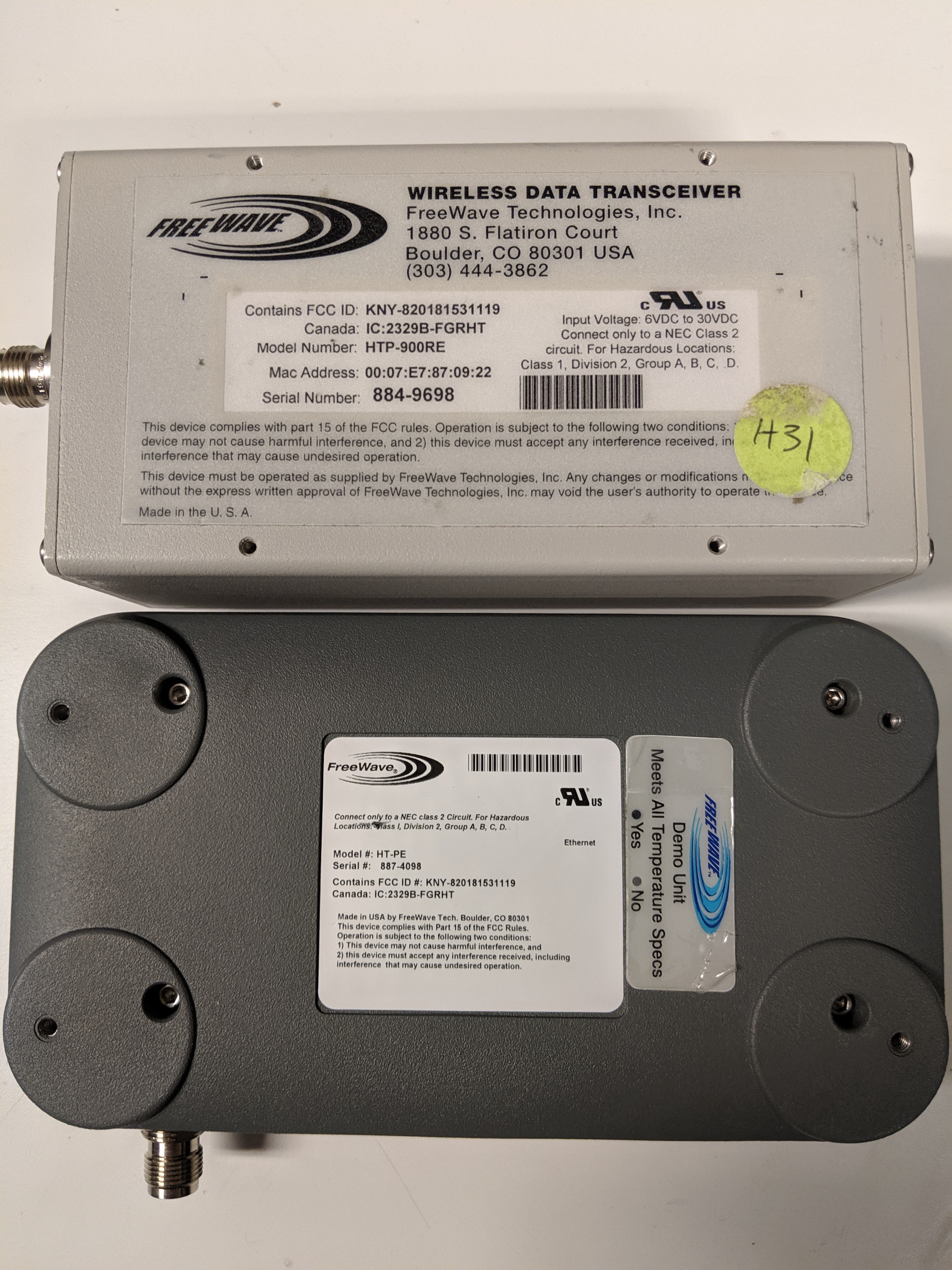 Key Features
Versatility: Gateway, Endpoint, Repeater or simultaneous Endpoint and Repeater function in a single radio
Long Range: 97 km (60 miles) with clear line of sight with the ability to extend through Repeaters
Noise Immunity: Superior performance in noise congested environments
Secure: Using Frequency Hopping Spread Spectrum (FHSS) technology; available with 128- and 256-bit AES encryption
Error Free Communications: 32-bit CRC with automatic re-transmissions
Low Power Consumption: Ideal for solar, battery, and DC applications
Industrial Grade: UL Class I, Division 2 certified; operating temperature from -40°C to +75°C
End Of Life Notice:
END OF LIFE : HTPlus Series

FreeWave can no longer obtain the component
parts necessary to build or repair these models.


Product Affected: HTPlus Series
End-of-Life Date: May 1, 2018

Models Affected (including all configurations):

HT-P
HT-PE
HTP-900RE
HTP-900SEO
FreeWave Tool Suite Management software for the HT/HTP series of Radios:
FreeWave complimentary radio network management software
You can download Tool Suite 2.11.3 and its User Manual from the below link:
Password (for this week's download link):

NDder1g8YD

Login will be your email address
Note: The system this is installed on must have Internet access during the installation, since the installer pulls libraries from the Microsoft site.
HT Series Firmware
Please open a support ticket to request HT/HTP firmware at support.freewave.com. Please supply the Serial number of the unit so that support can determine which firmware to send you.
Note: FreeWave highly Recommends the 2.22 firmware for the HTP-900 Radios and the 3.14 firmware for the HT-PE/P radios.

PDF Documents for the HT/HTP Series of radios: