The Device Transmission page allows you to be able to determine how often your devices are transmitting to the FreeWave Portal.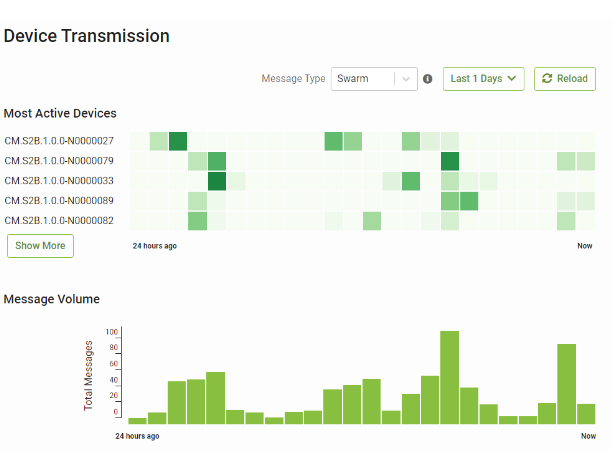 By default, the initial view for the page is for the last 24 hours from the time you've loaded the page. It also defaults to Swarm data transmissions.
The colour of the square becomes darker the more that Fusion Mini transmits in that period.

You can use the drop-downs to change between communication mediums and the number of days to go back.

The five most active devices are listed in the section below provided they have been transmitted in the previous 24 hours. If you have less than five devices that have transmitted, then you will only see those devices.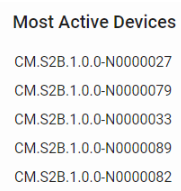 The message volume graph is a count of the total number of transmissions per hour for the previous 24 hours for all Fusion Minis your organisation owns that have transmitted during the period.