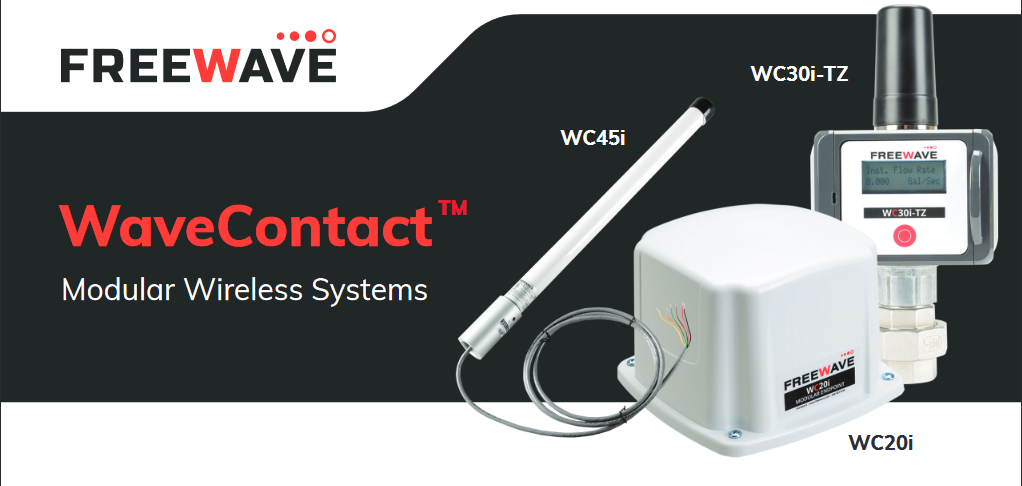 Modular Wireless Systems
WaveContact Modular Wireless Systems deliver rugged, simple, and flexible solutions at a low CAPEX or OPEX price point for a wide array of industries and applications.
WaveContact interfaces with a range of sensors deployed in industrial and critical infrastructure markets such as oil and gas, electric power, water / wastewater, and environmental monitoring. The WaveContact product line is built for short-range field applications where simplicity and ease of use in Class I, Division 1 hazardous locations are critical for success.
Ruggedized

Robust products for Class I, Division 1 and Class I, Division 2 outdoor installations

Low Power

Battery and solar devices power sensors

Simple to Install and Operate

Easy configuration with network up and running in minutes

Flexible Networks, Modular Endpoints

Compatible with any sensors

Cost Competitive

Installed costs competitive with 60 feet of installed conduit

Powerful Data Transmission

Allows data transmission not feasible with conduit (road crossings, paved facilities)